While tooling around Pinterest and looking for DIY items to fit an American Girl Doll I came across these little beauties. For sale on Etsy by
FunkySwankyCloset
. I fell in love. They're so cute and well made. I almost ordered them.... but I was feeling quite creative and I didn't want to wait for the mail. Plus I had all the necessary materials on hand.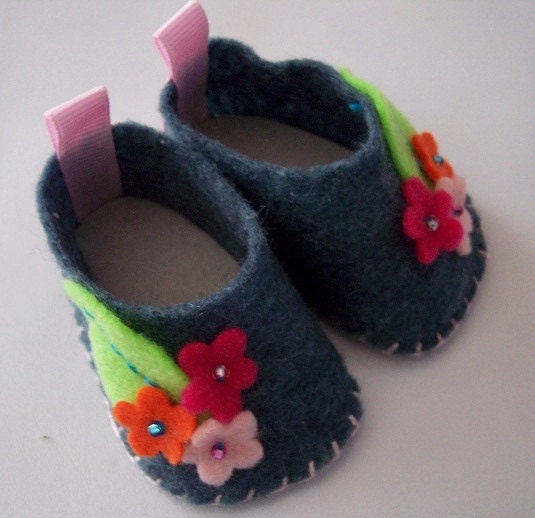 (
Photo by FunkySwankyCloset
)
So I took some plain old paper and a pair of AG doll shoes and made myself a pattern. Cut out the felt pieces and started hand embroidery sewing. In a couple hours Ruby had new shoes for Crystal.
I'm pleased with the results. Ruby is totally thrilled.
I've a few tweaks I'll make on my pattern for the next pair. I'll focus a bit more on details but for now they'll work. I also found dozens of tutorials for AG doll clothes on Pinterest. Now if only there was more time!